BaDazZ OvK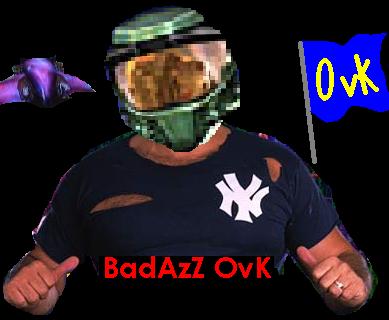 Real Name: Joe D.
Age: 20
Gamertag: BadAzZ OvK
FAVORITES:
Gun: Shotgun
Vehicle: Ghost
Level: Sidewinder
Match Type: CTF

LEAST FAVORITES:
Gun: Plasma Pistol (totally useless in a firefight)
Vehicle: None (they all good)
Level: Chiron TL34
Match Type: The bullshit match types people play
online (radar, indicators, etc.)

Battle Cry: "Did we win again????", "4 on 6? No
problem", "Prepare to lose"