First Qualifying Tournament for the iGames Winter Season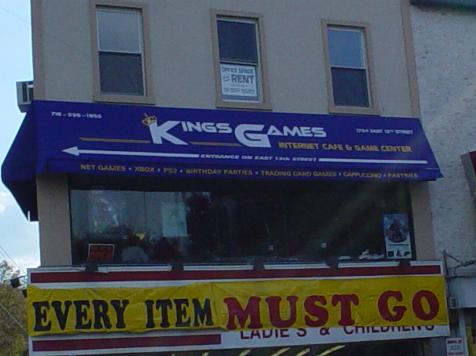 I don't know who showed up to
Kings Games
for the first Qualifying Tournament of the Winter Season on November 2
nd
2002. They looked like Team Overkill. They sounded like Team Overkill. But they sure as hell didnt play like Team Overkill.
Kings Games was a pretty nice place to play at. There were four TVs and before the matches began, each TV was turned so that one team could not see the opposing teams screen. A total of 9 teams, including us, showed up for the day, which meant that one team would get a buy.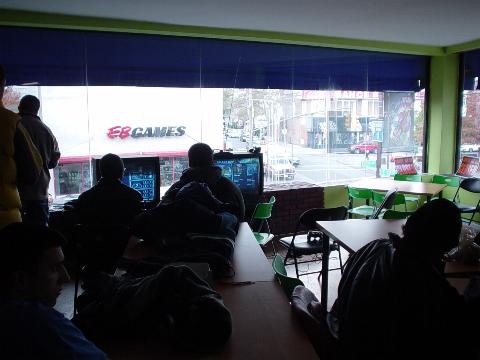 If you haven't read the rules for the tournament, then click
here
. Basically, it was a single elimination 4vs4 team tournament with one match played through out the whole day. That match was a Team Slayer on Hang Em High to 50 kills with no radar. A match just the way we like it.
The confirmation of teams was supposed to begin around 2 pm and the tournament was to start shortly after. We arrived at 1:30 but the first matches didn't start to around 3. Teams were randomly selected to fight each other and we were chosen to play the Gods Of Halo in one of the first matches.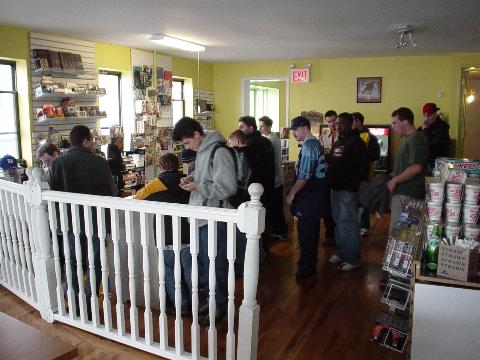 We sat down and looked at the other team. They were all younger then us and thought the win would come easily. We got off to a little bit of a rough start but managed to win the game 50-37. Although we won, we didnt do as well as we should have. There is no way that team should have scored that much on us.
LOGAN and BadAzZ had a pretty decent game, but DmAn and sLiPnOt did not. Two members of OvK had a bad game, but we figured we had won, so all that mattered was the next match. We were randomly chosen to fight against the Thugs n Rebels for the next game.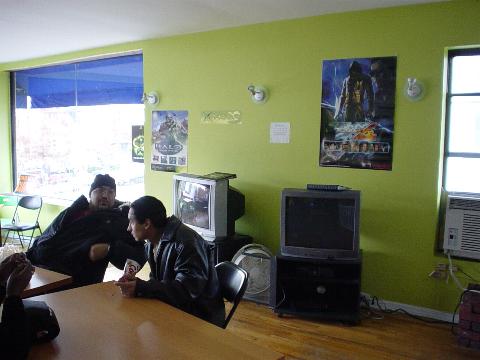 We knew that we would have to face the Thugs n Rebels at some point because we knew they were the only team there that could give us a tough time. We knew they were good, but we also knew we were better. We've played a few of their members on a number of occasions and have beaten them every time, but this match would be different.
To say we played bad, terrible, or even horrific, is an understatement. We literally played the worst game of our lives. All four of us had bad games that match. We did absolutely nothing and lost our first ever non-lagging even teamed match 50-19.
With our streak over, we just packed our things and left in shock. We have never played that bad before. Sure, we havent played online in about a month, but thats really no excuse for how poorly we played. We can't blame the rules either, because the rules were just what we wanted them to be. The other team was good but they weren't great, and we should have defeated them.
We can't blame anything or anybody but ourselves. All we can do is hope that the real Team Overkill shows up to the next Qualifying Tournament and that we never see these imposters again.
You can check out a discussion about this event
here
.
To check out some pictures from the day: